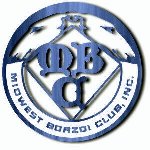 MIDWEST BORZOI CLUB, INC.
2018 schedule
AKC lure coursing entry form
Saturday & Sunday October 20 & 21, 2018 - AKC trials for all sighthounds, fenced field at Lima Ohio. Trial secretary Amy Sikula
Friday October 5, 2018 - borzoi specialty AKC trial at Twin Towers Park, Yellow Springs Ohio, borzoi judges Kevin Carlson and Ian Davies. (Also American Whippet Club specialty AKC trial for whippets only, that day.) Same site October 6 & 7, AKC trials for all sighthounds OKI Gazehound Association of Ohio. Trial secretary for all events Judy Lowther
HOME This page was last updated May 30, 2018 © 2018 Midwest Borzoi Club. All Rights Reserved.